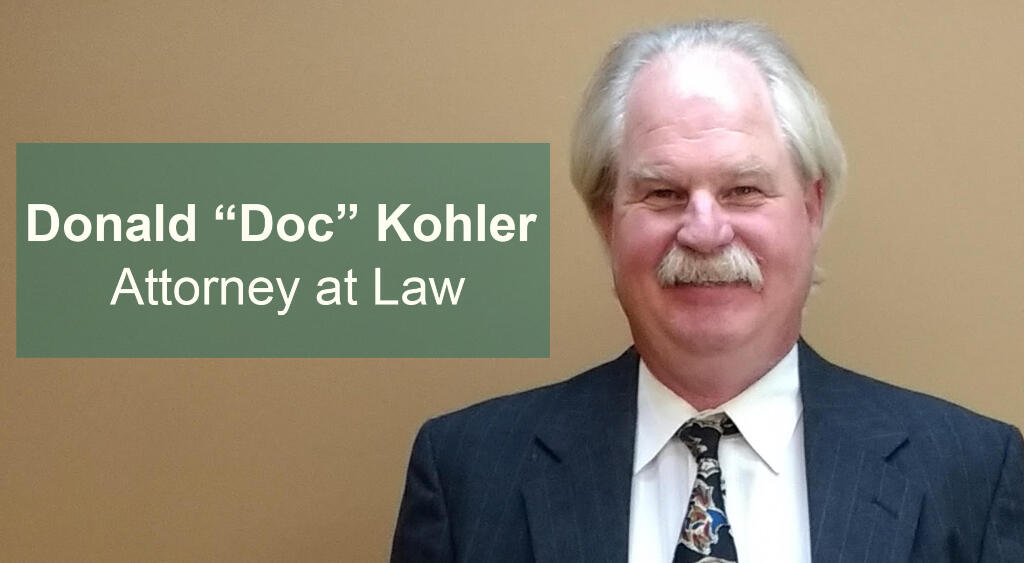 Before earning his law degree in 1998, Mr. Kohler graduated from Metropolitan State University in St. Paul, MN, with a BA in Communications in 1991. Prior to and while going to school, he worked at United Parcel Service.
LEARN MORE ABOUT DON KOHLER

Attorney Donald W. "Doc"  Kohler represents accident victims in personal injury claims, always providing high quality service in all types of cases, from soft tissue damage to catastrophic injuries. Based in White Bear Lake, our office serves clients in the Minneapolis-St. Paul metro area and throughout Minnesota.



Protect Your Rights after an Accident



Being involved in any type of accident is always stressful, and your life may be truly interrupted if you must receive medical treatment or miss work as the result of sustaining an injury. The support of an experienced personal injury lawyer can greatly ease the stress of dealing with insurance companies and help ensure that you receive maximum compensation for your physical, financial and emotional losses. Examples of personal injury cases we handle include:

Auto accidents
Truck accidents
Motorcycle accidents
Boating accidents
Dog bites and animal attacks
Slips and falls
Products liability
Medical malpractice
Even though you are the accident victim, the burden is on you to prove the extent of your damages and all elements of your case. This means that to recover compensation from insurance companies and at-fault parties, you must show not only that another person's carelessness, recklessness or wrongdoing caused your accident, but also that the accident resulted in the injuries and money damages you now claim. A knowledgeable injury lawyer understands how to make these connections and ultimately build your strongest case for monetary compensation.



Types of Damages & Injuries



The damages you may recover in a personal injury case include both economic and non-economic losses. Insurance companies, however, will rarely offer the full amount of damages available to you after an accident, so it is important to be aware of all the different types of damages for which you may seek compensation, such as:

Property damage and replacement costs
Current and future medical expenses
Lost wages or lost business opportunity
Damages related to lifestyle changes, including home modifications
Pain and suffering
Mental anguish and emotional distress

Even a relatively minor injury can result in significant damages, but with a serious or catastrophic injury , such as traumatic brain injury (TBI), spinal cord injury (SCI), severe burns, or multiple fractures, the associated costs can be staggering. In a serious injury situation, it is imperative to consult with an attorney to determine the full extent of your legal damages.



Seek Advice & Representation from an Experienced Minnesota Injury Lawyer



When an accident requires you to obtain medical treatment, deal with insurance companies, and ultimately brings your life to a halt in so many ways, you are entitled to fair and reasonable compensation for your damages. Donald W. Kohler has helped Minnesota injury victims for many years and can help you succeed in your personal injury claim. For more information, please contact our offices in White Bear Lake to schedule a free initial consultation.